TIPS TO SELL YOUR HOME
---

It's not too early to sell your home. Get started with these TOP 10 TIPS!
GET PRE-APPROVED IF YOU ARE BUYING


If you are planning to buy after the sale of your home, visit with a lender to see how you can qualify and be comfortable with the payment.
SEE WHAT YOUR HOME IS WORTH
Your Realtor

®

will research similar sales and competing homes in your neighborhood to determine where to position your home in the market.
PRICE, TERM, AND MARKETING
Ask your REALTOR

®

for a written marketing plan to sell your home. Your REALTOR

®

will keep you updated on current market trends.
UPDATE
A new faucet or light fixture can make your home appear updated and help you compete against newer, more modern homes.
CARPET AND PAINT
These are the best and least expensive ways to add value to your home. Remember to keep it warm, inviting, and neutral.
DE-CLUTTER
Pack up, sell, or give away unwanted items. A home looks and sells better when you can see it. Remember clutter eats equity.

WHEN THE SIGN GOES UP


Keep your home tidy, add a pleasant smell, and be away from the home for showings. Your REALTOR

®

will follow up and provide you with any feedback.
PURCHASE AGREEMENT
Your REALTOR

®

will help you negotiate an acceptable offer, work with your lender, title company, appraiser, closing company, and line up any inspections.
PACK
Again, discard, sell, or give away unwanted items or call in the professionals!
MOVE!
It's time to sign papers and close on your home! You will need to say goodbye to this house, but hopefully you are moving into an even better home!

---

Why Sell with Park Co. Realtors?
For over 60 years, Park Co. Realtors has made you, our clients, the top priority. Our goal is to take care of our clients, not only during the purchase of your home, but after the sale. We take great pride in the fact tha t over 80% of our business comes from previous clients, referrals from previous clients, and community activities. You can be assur ed your REALTOR® is a part of the best trained, kno wledgeable, and trusted team in the Fargo-Moorhead area. Every decision we make focuses on your best interest and making your move a positive experience. Our goal is to make this transaction as smooth and happy as possible. Our entire team of professionals is dedicated to providing excellent service. Hear what our clients have to say.

TOUR Our REALTORS® meet weekly to tour new Park Co. Realtors listings. As the first agents to see these homes, our REALTORS® are able to provide feedback and match potential buyers to your home. In 2018, 29% of the homes listed by Park Co. Realtors weresold by a Park Co. Realtor.

PARK WEST KIOSK AT WEST ACRES The Kiosk is the only real estate presence in a retail setting in the local market area. It's the only shopping center in North Dakota where sellers can market their homes!


APP & WEBSITE

When listing your home with Park Co. Realtors, your home is placed on ParkCompany.com and the Park Co. Realtors app. Our website provides the most accurate and up-to-date real estate information for buyers to find your home! Users can search by location, price, school district, MLS #, city, and more!


GLOBAL RELOCATION PRESENCE

Park Co. Realtors is a part of Leading Real Estate Companies of the World, the largest residential relocation network in the world. Being a part of Leading Real Estate Companies of the World connects our agents to 70 countries, over 565 fi rms, and 130,000 associates.

PROFESSIONAL PHOTOGRAPHY

At the center of our efforts to get your home sold is professional photography. Most people look at homes online and look through the photos before even looking at the details, price, or location of the home. Great photos capture a buyer's interest. We have professional in-house photographers that know and understand real estate photography.
---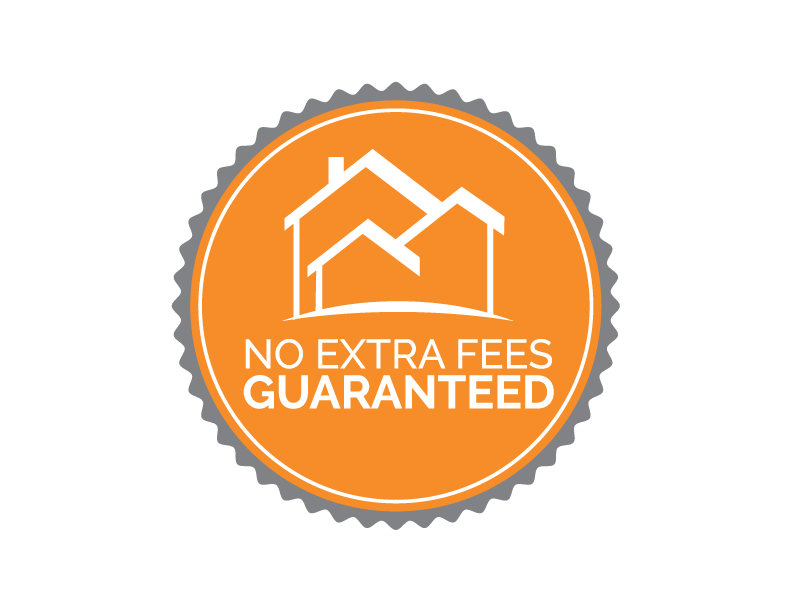 NO ADDITIONAL FEES
Park Co. Realtors does not charge administration or transaction coordination fees to our sellers or buyers. All of our services for sellers are provided within our brokerage commission at no additional charge. For buyers, we do not charge any fees for signing up with us as a buyer and a buyer's agents commission in generally paid from the seller's proceeds.
---

Preparing Your Home to Sell
Kitchen (Most Important Room)

If the cabinets are worn, paint or refinish them.

Clean the ventilating hood.

Keep the counters clean and remove any appliances like the toaster, coffee maker, and can opener.

Leave a nice smell in the kitchen (i.e. vanilla, cinnamon-apple, etc.).

Remove hand towels and dishcloths from sink or hanging on the stove.
Bathrooms
Keep fresh towels in the bathroom.

Remove stains from toilets, bathtubs, and sink.

Keep sinks and mirrors shining.

Repair dripping faucets.

If sink and bathtub drain too slowly, unclog them.

Replace old caulking around bathtubs if needed.

Declutter countertops
Bedrooms
Put away personal items so that buyers can see themselves living in the home.

Straighten and organize the closets.

Store out-of-season clothes so that the closets look larger.

Have beds made and pillows standing up instead of laying flat.
Appearances are everything.
Wash windows and replace any broken glass.

All windows must open and close.

Make sure there is plenty of lighting, especially on the stairs.

Remove heavy curtains that block windows.

Replace burned-out light bulbs. Use brighter bulbs.

Be sure every light switch works.

If you have a fireplace, clean it out, and lay some logs in it to make it look inviting.
Ceilings & Walls

Stick to neutral colors when painting and redecorating.

Have the walls in tip-top shape. Fix any cracks, dents, or knicks.

Check ceilings for leak stains. Fix the cause of the damage, repair, and repaint.

If your basement is dark and gloomy, paint the ceilings and walls a light color.
Doors & Floors

For doors that stick slightly, rub paraffin against the surface showing signs of wear.

For sliding doors that stick, rub the tracks with paraffin or candle wax.

For squeaky doors, use a lubricant spray (WD-40) to eliminate the squeaks.

Clean your carpets, especially if you have pets.

If the tile or laminate floor is badly worn, put down new flooring. If a single tile is loose, apply heat to the tile with an iron covered with a soft cloth, to soften the adhesive – then replace the tile.

Make the floor shine. Clean any creaking boards or stair treads (drive two long finishing nails at opposing angles through the floor and sub-floor into the joist).

Vacuum or sweep the garage floor
Organize Storage

Clean out the attic, basement, and garage. Dispose of everything you aren't moving.

Package everything you won't need until you're settled in your new home.

Stack items neatly against walls to make the garage look large.
Exterior

Invest in landscaping where it can be seen at first sight. A well-manicured lawn, neatly clipped shrubbery, and cleanly swept walks create a good first impression.

Cut back over-grown shrubbery.

Paint your house if necessary. This can do more for sales appeal than any other factor. If you decide against painting, at least consider painting front shutters and window frames.

In winter, walks should be free of snow and ice.

Inspect the roof, gutters, and shingles.

Consider putting flowers outside the front door.

Repaint the front door.

Repair broken outdoor steps.

Keep lawn closely cut and edged.

Make house numbers visable and place lighting on them in the winter.
Inexpensive Tips From the Pros

Use Bar Keeper's Friend to remove water stains from stainless steel sinks and scratches in porcelain.

Use a pumice stone to remove rust stains from toilet bowls, porcelain tubs, and sinks.

Use baking soda and a wet cloth to remove stains from light countertops.

Use white vinegar to remove carpet stains, and unclog shower heads, or clean kitchen sprayers.



Download PDF Version of "Preparing Your Home To Sell"
---

Why Should I Offer a Home Warranty When I Sell My Home?
You receive FREE* coverage during your listing period.
A home warranty can protect you against the potential cost of repairs or replacements during your listing period. Look for a warranty that covers major mechanical systems such as furnaces, central air, and water heaters during the listing period. These are the items that could either make or break the on-time closing of your home.
A warranty can help your home sell quicker.
A warranty for your home will enhance its value to prospective buyers. This typically results in a 15% faster sale than similar homes without warranty coverage.
Homes that are marketed with a home warranty typically sell at a higher price.
The home warranty can be used as a contract-negotiating tool to receive the best possible price for your home. Homes with a warranty sell 3% closer to the asking price than homes without a warranty.
Homes that include warranties attract more buyers than similar homes without a warranty.
More than 80% of home buyers, nationally, say they prefer to purchase a house which includes a home warranty. Experience a greater chance of selling your home with a warranty.
Home warranties reduce your liability after the sale.
Protect yourself from the potential of post-sale property conditions that can lead to additional expenses after closing. For your protection, provide a comprehensive warranty that includes the major mechanical failures and structural coverage for the buyer.
Park Co. Realtors partners with HSA Home Warranty. For more information, visit their website at www.onlinehsa.com.
*NOTE: Maximum free coverage is 12 months. Free coverage is not available in all states. The seller pays nothing if the home does not sell, even if service requests have been paid. Source: National Home Warranty Association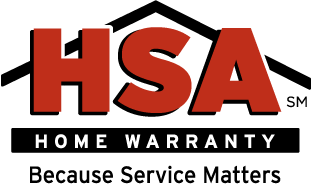 Testimonials
" We were first time home buyers and Tasha was very helpful in teaching us the process and very willing to show us lots of homes. She worked hard during every step of the process and we would recommend her to anybody! "
- Ingrid and Andrew
" The overall experience was amazing being this was our first home. Tasha exceeded in everything. She was great with overall knowledge of home buying and helped us every step of the way to where there was no confusion. Her personality was very welcoming and professional and it was easy to communicate with any of our concerns. In the future we will definitely go with Park Co. Realtors and refer anyone we know who is looking to purchase/sell. Tasha is a great realtor and Park Co. Realtors greatly benefit with her on their team. Thank you again. The Sias Family "
- Miguel Sias
" Tasha is a very hard worker who does a good job finding out what we wanted in a house and helping us decide what we want in a house. She's very knowledgeable and we recommend her to others buying a house. "
- Ed and Amber
" When my company relocated me to Fargo, I knew nothing about the area to move and bring my family to. We met Tasha at an open house and asked for her help. She went straight to work, showed us lots of homes for sale in the area, and helped us through the close of a sale. She was amazing to work with and I would recommend her to anyone else in the FM area. "
- Brett & Stevie
" Tasha was awesome to work with. She went above and beyond to help us find our dream home! She kept us well informed throughout the whole buying process. Thank you! "
- Alexander Rasmussen
" My fiancée and I had an excellent experience with Tasha. She's knowledgeable, patient, and highly communicative. I'd highly recommend her to anyone looking to make Fargo their home. "
- Keenan Dillard
" I ran into Tasha at a stand at the mall and we just clicked. She worked very hard to find my family our perfect dream home and that was a hard task because we weren't even entirely sure of what all we wanted. She was really great to work with and if I am ever in the market to buy or sell I will definitely be giving Tasha a call. I would recommend her to others when buying or selling!! "
- Jon & Tammi
" went very smooth "
- Randy
" We had a couple snags on both the buyer and seller sides but everyone was able to navigate through them to a fine conclusion. No complaints! "
- Mark
" Tasha was awesome through the whole process! I have nothing else to say like I said she was awesome. "
- Jacob Solem
" Tasha is by far the most knowledgeable, helpful and organized agent you will find! I love her high energy, attention to detail, and willingness to go the extra 10 miles for her clients! (Most people will go one mile...Tasha will do ten in heels I may add!) Can't say enough about her skills! "
- Shelle Hagen
" I decided to go with Tasha because she listens to your wishes and concerns and fill fight for them. She does not spam your email or blow up your phone like every other realtor does. She's very patient, quick, and is amazing at her job! "
- Megan Joos
" Tasha went above and beyond - helped me through the home inspection and to find people to make adjustments. She put a lot of effort into staging our home to make a great first impression. It worked! Sold in 2 weeks! "
- Gloria Fornes
" Tasha made the process of first home buying very easy! When we were confused on terms or things that happened when buying our home she explained it in a way that was easy for us to understand. She especially helped us when there we some bumps in the road of our home buying process and helped us get through it in any way she could. Overall, our experience with Tasha was amazing! "
- Ali Hermanson
" Tasha went above and beyond to make the home buying process as comfortable as possible. She was always positive, upbeat and honest about everything. She took time out of her schedule when I met her two years ago to show me many homes even knowing I was not approved for anything yet which demonstrates what a great person and realtor she is! I would highly recommend her. "
- Jaime Johnson
" Tasha has been outstanding to work with and we will recommend her to anyone we know who is searching for the perfect home. She was patient and kind and helped us find the home we've been searching for. "
- Ashley Rost
" Tasha was absolutely amazing with everything as we were in Hawaii up until the final walk through and worked with us on the time difference. She's very knowledgeable and answered all our questions, or got the answers if she didn't have them. We were really impressed being our first time buying a house! "
- Kristina Peterson
" We have an incredibly positive experience working with Park Co. and Tasha Barrett. As a first time home buyer, I was incredibly nervous about the process. Tasha broke everything down for us step by step and responded to all of our questions quickly and to the best of her knowledge. I would recommend all first time home buyers to work with Tasha. "
- Amanda Pieters
" We met Tasha at an open house and she was so warm and helpful we just knew that we had found the right person to help us find our new home. Tasha really cares about helping you find exactly what you want and we would highly recommend her to everyone looking to buy or sell! "
- Karla and Carl
" The best person to work with. She was there for us from the very first open house we went to. I pushed my fiance into looking at one just for fun before a birthday party. We met Tasha and from there on out we emailed, texted and called back and forth when we were being iffy on wanting to buy a house. We got serious and decided that we needed her! She wanted to know everything and she actually cared. She asked us where we wanted to live (in town next to a specific school) and 2 months later she was confused because we were now looking in Harwood and Casselton. She was so flexible with everything: showings and appointments, locations, types of homes.. just everything. She didn't even ask us to officially sign papers that she was our realtor until we actually wanted to put an offer down because she secretly knew we were a little sporadic and couldn't decide if we wanted a house at the moment. I will always appreciate everything she did for us. We still talk about how we will recommend her to everyone we can and cannot wait to have her help us find our forever home!! "
- Kiahna Goodman
" Tasha was amazing. We first met with her and just got to know her and she got to what we were looking for. We had a great time looking around with her and she made the process easy!  "
- Megan Olson
" Tasha kept my wife closely advised as the purchase progressed. If I had a question, she was very easy to reach via either text or phone. She was prompt at being at appointments, as well. It was a pleasure working with Tasha. "
- Brad Leeser
" Tasha was very professional and very easy to work with. I received a phone call from her after she was referred to me less than 24 hours later. Not only did she make my first time home buying experience stress free but it was also enjoyable. Tasha will have myself as a client for life! "
- Steven Maki
" Professional, thorough, timely, and informed. "
- Thomas Southbloom
" Tasha did a great job understanding what we wanted and needed in our first home. She found us the perfect fixer upper that we were able to make our own. Tasha was just as excited for us to find our home as we were which showed us how much she really cares about her clients. We would recommend her for others looking to buy a home. "
- Chantel and Jared
" Tasha was amazing in every way. She looked for homes for us before they were even on the market. Her problem solving skills served us all well. Tasha certainly went above and beyond our expectations at every turn. I truly felt I had someone who had my back and who was holding my hand through what turned out to be a difficult process. I will be giving everyone I know Tasha's name. "
- Tammie Yak
" Tasha was great! Thank you for helping us find the perfect home for us! "
- Kari Ahrens
" Tasha helped the experience go as smoothly as possible. She was always kind and thoughtful during the process as well. "
- Jill Lane
" Tasha could not have been better as a realtor. She guided us through every step of the process in a painless yet very informative way. We couldn't be happier in our new home and Tasha is a big part of that. "
- Andy Garske
" They Say a picture is worth a thousand words. This picture attached to this review illustrates a text message exchange between Tasha Barrett and I. The first part of this text message exchange where I am asking Tasha Barrett to make the sale of our house happened and reiterated to her that I know she can do it, this message was sent to her on Tuesday February 27th, 2018. 3 Days later, on March 2nd,2018 on the text message where I called her Super Tasha, I am thanking her for the sale of our house, and that smiley face you see, which is nothing compared to the better/actual smile of Tasha Barrett, yes, that smiley face is an emoji from Tasha smiling of happiness, for my wife and I because the sale of our house happened. Moral of the story: Choose your words wisely when you engage Tasha Barrett, because if your goal is to sale your house, she will make it happen, if your goal is to buy a house, she will also make it happen. In one word, she is Great and has nothing but her clients needs at heart, your success is her success and she wants nothing but a positive experience when you are under her wings. Attentive, professional, not pushy, trustworthy, amazing communication skills, Tasha is a Great Realtor and truly, truly does it well and with Class. Selling your home or Buying your home, one name, Tasha Barrett! Thanks Tasha for making it happen for us and others! You Rock! "
- Ben D
" I had the most wonderful experience with Tasha B, she was so helpful every step of the way. If I ever have to sell or buy another house or if I know anyone I will definitely be referring them her way. She definitely goes above and beyond for all of her clients and she makes sure that the job is done perfectly. It's hard to sum up all that she has done for me, but I will always be grateful for meeting someone as selfless and kind as her. "
- Ashlee Holbrook
" Tasha was excellent! Very polite and wasn't pushy about making decisions. She knew what we were looking for and found the perfect home for us! I couldn't have asked for a better realtor. "
- Allyson Lindsay
" Tasha Barrett has been beyond words awesome to work with over the last few months! Her lines of communication have been excellent and she has been extremely helpful every step of the way! The amount of knowledge and pool of contacts she has to offer made the home buying process a breeze, it almost seemed to easy! We are so happy that Kelly recommended to work with Tasha during this process. "
- Josepha Halgrimson
" Tasha did her very best to help us find the home that suited our wants and needs. She followed our lists of wants as closely as possible when searching for homes for us and even provided us with additional options for homes when the market became slow. She was available in a timely manner to show us homes and to help us with paperwork. "
- Steven Lindquist
" We worked with Tasha Barrett, she was very knowledgeable and honest throughout the entire process. We could not have asked for a more honest and fun realtor! She stayed in contact and did everything she could to help us find the perfect home. "
- Justin Holbrook
" Tasha was on top of things all the way through the same of my previous home and and purchase of the new home. She was friendly and kept us in the loop all the way. "
- Bradley and Sally Leeser
" The experience was fabulous, we didn't have any air bubbles or hiccups along the way. We stayed in contact At all times. All of our questions got answered. "
- Jessica Sias
" Tasha was great. She was always available to answer any questions we may have. We will highly recommend Tasha Barrett in case any one wants to buy or sell. "
- Gondah Edward
" Tasha was great. She listen to what I was looking for in a home. She provided me with tons of options and worked very hard to find homes that fit my desire. Definitely look forward to working with her in the future. "
- Aaron Reed
" Our experience with Tasha Barrett was absolutely fantastic fro beginning to end! I wanted to get a character home and she found us one! She was friendly, experienced and professional. She knows the realty business better than any other realtor I have worked with. At present, she is helping us get our other home ready to sell. She has made good recommendations on what we need to fix to sell the house. She has also been a resource for references for people to hire to get various things done. I trust Tasha completely and wouldn't use anyone else. I highly recommend her! Minka Leeser "
- Minka Leeser
" Great service from Tasha. She continually kept us updated throughout the process and was very knowledgeable about all of the homes and areas we looked at. I can be very high maintenance in terms of my asks about houses, but Tasha not only answered every question, but continued to offer up her time to answer more! Great experience! "
- Eric Engstrom
" Tasha Barrett was amazing and was there from the beginning to the end. She was always available to answer any questions we had. I would definitely recommend her. She made the whole process smooth and stress free. She couldn't have done it any different. "
- Dorothy Fosu
" Tasha did an awesome job for us. She made herself available whenever we needed her. She responded in a timely manner to our texts or phone calls. The stars had to align to get our home sold in order to purchase our new home. She made it happen and we are so grateful. "
- Jess and Barbara Smith
" We can't say enough good things about Tasha Barrett! She made this entire home buying experience smooth and streamlined! Tasha is extremely professional, knowledgeable and passionate about her work! Park Co is extremely lucky to have such an amazing realtor on their team. "
- Heather Rost
" We were very nervous about buying a house. The whole process seemed pretty daunting and we had put it off for quite a while. After meeting Tasha at the kiosk in the mall one Sunday, she gave us the impression that buying a house wasn't as hard or complicated as we thought. We then saw her later that day at an open house, where she was nice, fun, informative and very reassuring. It was instantaneously clear that we wanted her to be our realtor. The whole process took a couple of years for us, and during that time she was very patient; checking in on us and giving us advice and information that made house buying pretty attainable. When the serious house shopping began, I was a little stunned and shocked at how accessible Tasha was, and how many late hours she was willing to put in, all while successfully running a family with multiple children. She was a simply a text or call away, and squeezed in showings easily between all of our complicated schedules. After seeing a handful of houses with us, she knew what we wanted before we did, and suggested the house we ended up buying. Aside from personality, Tasha's biggest asset is communication. She was so easy to reach all the time and always got answers to all of our questions. She made a process that seemed complicated and impossible very simple and easy. I hate hyperbole more than anything in the whole world, but if Tasha Barrett is not the best realtor in this town, I don't know who is, and neither do you..... "
- Jesse Braunagel
" When my company relocated me to Fargo, I knew nothing about the area to move and bring my family too. We met Tasha at an open house and asked for her help. She went straight to work, showed us a lot of homes for sale in the area and helped us through the close of a sale. She was amazing to work with and I would recommend her to anyone else in the F/M area. "
- Brett & Stevie
Previous
Next