Community & Economic Information
Fargo, Moorhead, & West Fargo's continuous growth and strong economy makes this a community you will want to be a part of! Not only are there over 5,000+ open jobs here, but there are a variety of arts, entertainment, schools, & dining options making the Fargo, Moorhead, & West Fargo area unique. Explore each area & what they have to offer with the links below!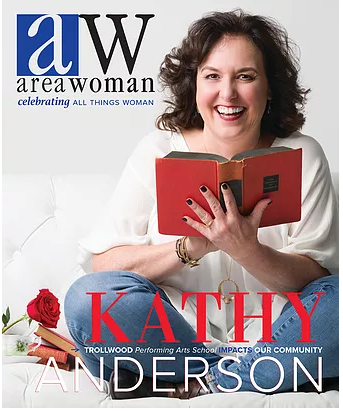 City Websites
---
County Websites & Resources
Popular City Links
Additional Resources
---
Economic Information
Find out what all the buzz is about in the Fargo-Moorhead Area! The links below provide a snapshot of the quality of life, cost of living, and explain the community's growth in the past 10 years. The FM area continues to be a great community to live, work, do business, & play.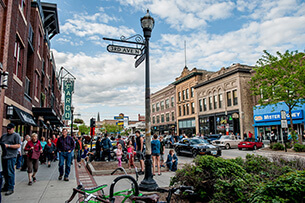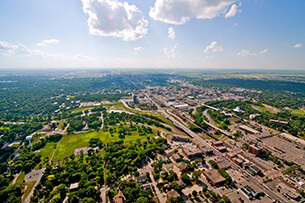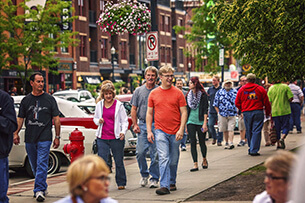 ---
FARGO-MOORHEAD AREA ECONOMIC INFORMATION SOURCES:
Greater Fargo Moorhead Economic Development Corporation
North Dakota Department of Economic Development
Minnesota Department of Employment & Economic Development
Testimonials
" Tasha is an excellent realtor she was very knowledgeable in the whole process. Having contacts of people to fix things to anything she was always ready to help. Tasha made everything so easy. Thank you Tasha!! "
- Terrill Slaughter
" Tasha could not have been better as a realtor. She guided us through every step of the process in a painless yet very informative way. We couldn't be happier in our new home and Tasha is a big part of that. "
- Andy Garske
" Tasha did really well for us! She worked very diligently to get our questions answered. I would recommend her to others as I liked her style. "
- Kyle Wang
" Great realtor did a stellar job "
- Jarrod Bogardus
" Tasha went above and beyond to make the home buying process as comfortable as possible. She was always positive, upbeat and honest about everything. She took time out of her schedule when I met her two years ago to show me many homes even knowing I was not approved for anything yet which demonstrates what a great person and realtor she is! I would highly recommend her. "
- Jaime Johnson
" Tasha was an amazing realtor to work with. Kept us informed with every detail every step of the way, along with giving us advice, being straight forward and knowing all the steps to take to sell/buy a home. We never felt like we were missing something along the process because of how "in the loop" she kept us. She took every step to please us during the process and make it go extremely smooth. Highly recommend!! She was awesome. "
- Stephanie Drietz
" Tasha is a great real estate agent, very detailed and thorough, made sure I understood everything, and helped to point out the good and bad in all the houses she showed me. I plan to work with her again and will recommend her to others. "
- Henry Gaskins
" Tasha was great. She listen to what I was looking for in a home. She provided me with tons of options and worked very hard to find homes that fit my desire. Definitely look forward to working with her in the future. "
- Aaron Reed
" Tasha Barrett has been beyond words awesome to work with over the last few months! Her lines of communication have been excellent and she has been extremely helpful every step of the way! The amount of knowledge and pool of contacts she has to offer made the home buying process a breeze, it almost seemed to easy! We are so happy that Kelly recommended to work with Tasha during this process. "
- Josepha Halgrimson
" I decided to go with Tasha because she listens to your wishes and concerns and fill fight for them. She does not spam your email or blow up your phone like every other realtor does. She's very patient, quick, and is amazing at her job! "
- Megan Joos
" Tasha was a fantastic person to work with. Not only did she work extremely hard and around the clock with me, she was also available at a moment's notice if I needed to talk to her about something. As a first time homebuyer, Tasha did an incredible job of educating me on the house buying process as well as pointing out things during tours that I never would've noticed without her. Furthermore, she seems to have a recommendation for every type of trade (lenders, electricians, cleaners, etc.), and everybody she's recommended to me has been great. I can't recommend her enough to future homebuyers! "
- Alex Petterson
" Tasha was really great to work with and did an excellent job on selling my house "
- Pedro DagdagIII
" If felt like Tasha really wanted us to have a positive experience buying in Fargo and she genuinely loves her job. "
- Diane Daby
" The best person to work with. She was there for us from the very first open house we went to. I pushed my fiance into looking at one just for fun before a birthday party. We met Tasha and from there on out we emailed, texted and called back and forth when we were being iffy on wanting to buy a house. We got serious and decided that we needed her! She wanted to know everything and she actually cared. She asked us where we wanted to live (in town next to a specific school) and 2 months later she was confused because we were now looking in Harwood and Casselton. She was so flexible with everything: showings and appointments, locations, types of homes.. just everything. She didn't even ask us to officially sign papers that she was our realtor until we actually wanted to put an offer down because she secretly knew we were a little sporadic and couldn't decide if we wanted a house at the moment. I will always appreciate everything she did for us. We still talk about how we will recommend her to everyone we can and cannot wait to have her help us find our forever home!! "
- Kiahna Goodman
" Tasha was wonderful to work with! She always answered any of our questions and was available whenever we needed her! We would recommend her to anyone! We not only had a realtor that was outstanding but we now have a new person who we can call a friend!? "
- Lisa Hansen
" Tasha is the best. We recommend her to everyone because she made the process simple and worry free. "
- Matthew Hamilton
" Tasha was wonderful to work with. She is thorough, attentive, trustworthy, and considerate. Her experience and knowledge of the market is indispensable. She cared as passionately about finding the right home as we did and made the process smooth and enjoyable. We would love to work with her again! "
- Steffani Mack
" Tasha has been outstanding to work with and we will recommend her to anyone we know who is searching for the perfect home. She was patient and kind and helped us find the home we've been searching for. "
- Ashley Rost
" We were very nervous about buying a house. The whole process seemed pretty daunting and we had put it off for quite a while. After meeting Tasha at the kiosk in the mall one Sunday, she gave us the impression that buying a house wasn't as hard or complicated as we thought. We then saw her later that day at an open house, where she was nice, fun, informative and very reassuring. It was instantaneously clear that we wanted her to be our realtor. The whole process took a couple of years for us, and during that time she was very patient; checking in on us and giving us advice and information that made house buying pretty attainable. When the serious house shopping began, I was a little stunned and shocked at how accessible Tasha was, and how many late hours she was willing to put in, all while successfully running a family with multiple children. She was simply a text or call away, and squeezed in showings easily between all of our complicated schedules. After seeing a handful of houses with us, she knew what we wanted before we did, and suggested the house we ended up buying. Aside from personality, Tasha's biggest asset is communication. She was so easy to reach all the time and always got answers to all of our questions. She made a process that seemed complicated and impossible very simple and easy. I hate hyperbole more than anything in the whole world, but if Tasha Barrett is not the best realtor in this town, I don't know who is, and neither do you..... "
- Jesse Braunagel
" Tasha kept my wife closely advised as the purchase progressed. If I had a question, she was very easy to reach via either text or phone. She was prompt at being at appointments, as well. It was a pleasure working with Tasha. "
- Brad Leeser
" From the beginning of the home buying process through the end of the process Tasha has been a great resource. Feeling overwhelmed with all of the houses on Zillow and the NMLS, Tasha helped us narrow our focus on which homes and home styles we were interested in looking at. From there she was patient and informative while showing us through our list of 15+ homes. As we started to narrow in on some styles that we liked, she scoured the NMLS providing us updates on new listings in those styles. She fielded all of the questions we(first time homebuyers) had and focused on education, which helped us feel empowered to make a decision with clarity. When it came time to negotiate price on the home we decided we wanted to purchase she provided insight on ways to approach the negotiating process. That insight led us through the back and forth and finally a confident purchase agreement. We thoroughly enjoyed working with Tasha. With lots of realtors in our area to choose from, we were completely satisfied from start to finish. She is a top notch real estate agent and more than worthy of a 5 ⭐️ Rating. "
- Brock T
" Tasha's hard work and passion for her job, made the selling, buying, and building process as stress-free as possible . I will be forever grateful for making a fresh start in a new home possible for me and my 2 daughters. Thank You Tasha, Kevin, and Park Co Realtors!!!!! "
- Rhonda Rice
" Tasha made everything run super smoothly for us and got us into the home of our dreams. We would recommend her again and again! "
- Jenna Kluting
" Tasha was absolutely amazing with everything as we were in Hawaii up until the final walk through and worked with us on the time difference. She's very knowledgeable and answered all our questions, or got the answers if she didn't have them. We were really impressed being our first time buying a house! "
- Kristina Peterson
" Tasha is absolutely amazing! Genuinely cared about our well being and only wanted the best for us "
- Lauren Hanson
" My fiancée and I had an excellent experience with Tasha. She's knowledgeable, patient, and highly communicative. I'd highly recommend her to anyone looking to make Fargo their home. "
- Keenan Dillard
" The experience was fabulous, we didn't have any air bubbles or hiccups along the way. We stayed in contact At all times. All of our questions got answered. "
- Jessica Sias
" Tasha was my realtor. More than that she becomes your friend throughout this process. She knew how hard it was emotionally for me to sell my house of 30 years, but she gave me the time and space to absorb it. She was there for the tears, all of my questions, and she gave me pep talks. She is very informative and goes the extra mile to have the upper hand on the daily data. She has sold/bought other homes for my family, so we call her our family realtor and we are very proud of that. There has been some tough house sells in our family and she sold them hands down and quickly, for top dollar. She made this sale so easy for me and all I had to do was listen to her on what to do next. Easy! She works hard, and she is mighty in what she does. Thank you, Tasha Barrett, I always appreciate you and your opinion! We will see you at the next house sale, or for coffee! "
- Vickie Schirrick
" Tasha did an amazing job. She worked in several showing for our limited time frame which helped us find our house quickly and able to close quickly. Thank you so much for all the help! "
- Christina Bogardus
" I was doing new construction and this process started YEARS ago. Tasha was more than patient during this whole process. She went above and beyond during this process from start to finish over the years. "
- Rachel Schmidt
" Tasha did a fantastic job from start to finish of the sale of our house. I would highly reccomend her to anyone that is looking to sell or buy a house.. "
- Michael Ruzicka
" With this being a relocation, Tasha was able to help us navigate a market that we didn't know and also helped us knock out a few critical steps that were difficult for us to handle. She is a wonderful advocate for her clients. "
- Darin Daby
" I had the most wonderful experience with Tasha B, she was so helpful every step of the way. If I ever have to sell or buy another house or if I know anyone I will definitely be referring them her way. She definitely goes above and beyond for all of her clients and she makes sure that the job is done perfectly. It's hard to sum up all that she has done for me, but I will always be grateful for meeting someone as selfless and kind as her. "
- Ashlee Holbrook
" Tasha was on top of things all the way through the same of my previous home and and purchase of the new home. She was friendly and kept us in the loop all the way. "
- Bradley and Sally Leeser
" Tasha did an awesome job for us. She made herself available whenever we needed her. She responded in a timely manner to our texts or phone calls. The stars had to align to get our home sold in order to purchase our new home. She made it happen and we are so grateful. "
- Jess and Barbara Smith
" Tasha was amazing! There is no way I could've asked for a better realtor. I was searching for a house from out of state. Buying a house sight unseen. Tasha went above and beyond to communicate with me, get me as much info as possible, pictures, videos, recommendations - everything I could have asked for and more. Tasha made this whole process so easy for me. I will forever be thankful to her for her professionalism & kindness. I will suggest her to anyone I can. "
- Ann Merth-Hannigan
" They Say a picture is worth a thousand words. This picture attached to this review illustrates a text message exchange between Tasha Barrett and I. The first part of this text message exchange where I am asking Tasha Barrett to make the sale of our house happened and reiterated to her that I know she can do it, this message was sent to her on Tuesday February 27th, 2018. 3 Days later, on March 2nd,2018 on the text message where I called her Super Tasha, I am thanking her for the sale of our house, and that smiley face you see, which is nothing compared to the better/actual smile of Tasha Barrett, yes, that smiley face is an emoji from Tasha smiling of happiness, for my wife and I because the sale of our house happened. Moral of the story: Choose your words wisely when you engage Tasha Barrett, because if your goal is to sale your house, she will make it happen, if your goal is to buy a house, she will also make it happen. In one word, she is Great and has nothing but her clients needs at heart, your success is her success and she wants nothing but a positive experience when you are under her wings. Attentive, professional, not pushy, trustworthy, amazing communication skills, Tasha is a Great Realtor and truly, truly does it well and with Class. Selling your home or Buying your home, one name, Tasha Barrett! Thanks Tasha for making it happen for us and others! You Rock! "
- Ben D
" Tasha went above and beyond for us. From the first day of looking at houses until the day we moved into our home, she was right there answering any questions we had and working very hard for us. "
- Kyle and Helen Lyons
" The overall experience was amazing being this was our first home. Tasha exceeded in everything. She was great with overall knowledge of home buying and helped us every step of the way to where there was no confusion. Her personality was very welcoming and professional and it was easy to communicate with any of our concerns. In the future we will definitely go with Park Co. Realtors and refer anyone we know who is looking to purchase/sell. Tasha is a great realtor and Park Co. Realtors greatly benefit with her on their team. Thank you again. The Sias Family "
- Miguel Sias
" Great experience just as the last time. Always available for questions which was awesome as we had many! "
- Sabrina Gatto
" Tasha Barrett was amazing and was there from the beginning to the end. She was always available to answer any questions we had. I would definitely recommend her. She made the whole process smooth and stress free. She couldn't have done it any different. "
- Dorothy Fosu
" Tasha was awesome through the whole process! I have nothing else to say like I said she was awesome. "
- Jacob Solem
" Tasha made the process of first home buying very easy! When we were confused on terms or things that happened when buying our home she explained it in a way that was easy for us to understand. She especially helped us when there we some bumps in the road of our home buying process and helped us get through it in any way she could. Overall, our experience with Tasha was amazing! "
- Ali Hermanson
" Tasha was VERY responsive and level headed during our challenging building project. She was awesome and I have referred her several times. Steve "
- Steven and Susan Speich
" Tasha was awesome! We had to make some updates to our home before listing. She was with us every step of the way. She offered suggestions and advice and was in constant contact with us. We were in need of a few contractors for various projects. She gave us names and they were all great. Which we will use in the future. Everything was done with great speed and efficiency. We told her what we were looking for in a house and she only showed us homes that fit our needs. She answered every text and call within minutes and didn't forget anything. Her recall is amazing. She is a great asset to Park Company and to her clients. I don't think we could have had a better experience. Thanks Tasha and Park Co! "
- Bobbie Slaughter
" I probably wouldn't have chosen Park Company as a place to look for a realtor, to be honest. However, I was referred to Tasha Barrett and it turned out to be the best thing that could have happened. Best realtor I've ever dealt with. Went above and beyond at all times. I look forward to referring friends and family to her for as long as she is a realtor. "
- Brock Engstrom
" Tasha was AMAZING!! She is extremely knowledgeable on everything you need to know and she makes sure you have an understanding of what is happening at every step. She is always on top of things and if you have any questions she answers them to the best of her knowledge! She makes buying a home easy and stress-free! "
- Gabrielle Zilmer
" Tasha and Jenn were absolutely amazing. Every step of the process they had a detailed outline of our options and helped us make an informed decision throughout the whole process. I felt like we were given extreme care and attention during the selling process. Thank you so much for this wonderful experience! "
- Brandon Godwin
" Highly recommend Tasha due to her always being on top of communication. she's very easy to get along with and worked with our busy schedule. Within the first few visits she understood what we were looking for and helped us expand on what we were looking for which found us our HOME. "
- Kyle Zilmer
" Tasha is amazing! She is thorough and honest. When she shows you a home she will ensure everything is in order. She leaves nothing uninspected and investigated. Her heart goes into finding her clients a dream home. "
- Hannah Wanner
" Tasha was awesome to work with. She went above and beyond to help us find our dream home! She kept us well informed throughout the whole buying process. Thank you! "
- Alexander Rasmussen
" Tasha was amazing. We first met with her and just got to know her and she got to what we were looking for. We had a great time looking around with her and she made the process easy!  "
- Megan Olson
" She is amazing to have Realtor. I really like to work with her. "
- Abi Sangroula
" Professional, thorough, timely, and informed. "
- Thomas Southbloom
" Tasha helped the experience go as smoothly as possible. She was always kind and thoughtful during the process as well. "
- Jill Lane
" Tasha was FANTASTIC to work with! I couldn't have asked for a more personable and educated individual to help us through selling our home! She rocked the communication and always made she we were on the same page. I greatly appreciated her amiability to provide information in easy to digest formats. I know when I look to purchase another home she will be the first on my list! "
- Katylin Godwin
" Very easy to work with and usually incredibly responsive. Very helpful and answered all of our questions, she was very knowledgeable. "
- Gina Christenson
" Tasha Barrett is very professional, she loves her job,very patient with her clients,she's very good at helping others. She's the best. "
- Joseph Faverdieu
" Tasha did her very best to help us find the home that suited our wants and needs. She followed our lists of wants as closely as possible when searching for homes for us and even provided us with additional options for homes when the market became slow. She was available in a timely manner to show us homes and to help us with paperwork. "
- Steven Lindquist
" Tasha B was amazing!!!! I can't say enough about her energy, enthusiasm, and dedication from start to finish. I would highly recommend her to anyone looking for a fun and knowledgeable realtor!!! Thank you Tasha!!! "
- Rhonda Rice
" Our home-buying experience was smooth because of the Realtor in our corner. We never felt like we were in danger of missing something (info or an opportunity) or not understand something. Our questions were always answered thoroughly. We were comfortable during the process. And elated to finally close on our home! Thanks to Park Co. + thank you, Tasha Barrett! "
- Brandon Johnson
" Absolutely loved working with Tasha. She was transparent and thoroughly explained the process on the selling and building side. She was quick to respond to all our questions and was there for every appointment and meeting making sure our best interest were made. "
- Carrie Hamilton
" Tasha was fantastic. She didn't put any unwanted pressure on me, yet she knew to keep me informed and gave me great advice at every turn. I was new to the home buying experience, so having someone so knowledgeable and passionate was very helpful. I will send anyone and everyone I know to Tasha because all I kept hearing at this time was how stressful buying a house was, yet she made it go as smoothly as possible, with hardly any issues. I can't say enough great things about Tasha and Park Company. "
- Nicholas Barney
" Tasha was very helpful, knowledgeable, and always replied back in a timely manner when we had a question. I would highly recommend her to family and friends! "
- David Hansen
" Tasha was amazing in every way. She looked for homes for us before they were even on the market. Her problem solving skills served us all well. Tasha certainly went above and beyond our expectations at every turn. I truly felt I had someone who had my back and who was holding my hand through what turned out to be a difficult process. I will be giving everyone I know Tasha's name. "
- Tammie Yak
" Tasha is one of the most personal and professional people I have met. I would and have recommended her to anyone looking to buy or sell. "
- Steven Maki
" Tasha Barrett is amazing at what she does. She has a true passion for helping people. She is both very professional and knowledgeable in all areas. She has truly gone above and beyond with the sale of my home. I would highly recommend her to anyone looking for a realtor. "
- Michelle Justison
" Tasha went above and beyond - helped me through the home inspection and to find people to make adjustments. She put a lot of effort into staging our home to make a great first impression. It worked! Sold in 2 weeks! "
- Gloria Fornes
" Tasha did an awesome job! "
- Ryan Meis
" From the day we met Tasha we knew she would be in the running when we were ready to sell our house. She was great from start to finish and was always quick to answer any questions or concerns. "
- Janet Biewer
" Very good. Found a place quickly and communicated whenever I needed something. "
- Jason Moats
" Very helpful. Answered all questions in a timely fashion. Easy to get a hold of "
- Carson Foltz
" Amazing! She makes the process stress free, fun & seamless! Everything is transparent & up front & she has the best personality!! "
- Tammi Stafford
" I couldn't be happier with my home buying experience. Tasha exceeded all my expectations. She made it very pleasant and was my advocate in the process. Which is what I really needed. "
- Jay Schell
" Tasha was the best! She navigated the journey for us and went above in beyond. We are very appreciative! "
- William Tiedeman
" Tasha Barrett did a fabulous job. Would recommend her to anyone looking to buy or sell there home. "
- Laura Ruzicka
" Tasha was great! Thank you for helping us find the perfect home for us! "
- Kari Ahrens
" I had a wonderful and satisfying experience working with Tasha. I would happily recommend her and work with her again. "
- Alex Lee
" Our experience with Tasha Barrett was absolutely fantastic fro beginning to end! I wanted to get a character home and she found us one! She was friendly, experienced and professional. She knows the realty business better than any other realtor I have worked with. At present, she is helping us get our other home ready to sell. She has made good recommendations on what we need to fix to sell the house. She has also been a resource for references for people to hire to get various things done. I trust Tasha completely and wouldn't use anyone else. I highly recommend her! Minka Leeser "
- Minka Leeser
" We can't say enough good things about Tasha Barrett! She made this entire home buying experience smooth and streamlined! Tasha is extremely professional, knowledgeable and passionate about her work! Park Co is extremely lucky to have such an amazing realtor on their team. "
- Heather Rost
" Tasha was very patient and it paid off immensely in finding our dream home at the right time. "
- Garrett Morlock
" Tasha was very responsive to our questions and needs from the start. She took the time with us to focus on necessary details and treated us as if we were her only clients. She has a fantastic network of professionals to help along the way. "
- Curtis and Nancy Hoff
" Tasha was great. She was always available to answer any questions we may have. We will highly recommend Tasha Barrett in case any one wants to buy or sell. "
- Gondah Edward
" Tasha worked hard to get us the best experience and the best deal. She was incredibly knowledgeable and made sure to give us as much information as possible at each showing and throughout the purchasing process. She was always readily willing to do showings for us, which we really appreciate. She also connected us to a fantastic mortgage loan banker which made the process smoother. Additionally, she was always kind and welcoming to our young children. I can't say enough good things about Tasha! We feel so lucky to have had her as our realtor. "
- Emily Bauer
" Our experience with Tasha was phenomenal. As first time home buyers, she educated us about the entire process and made us feel confident and comfortable in our decisions. Tasha was with us every step of the way from our first meeting until our closing day. We knew we could ask any question and she would have an immediate answer. We felt like Tasha advocated for us confidently and we are in love with our new home in Fargo. We would recommend Tasha over and over! "
- Ryan C.
" We have an incredibly positive experience working with Park Co. and Tasha Barrett. As a first time home buyer, I was incredibly nervous about the process. Tasha broke everything down for us step by step and responded to all of our questions quickly and to the best of her knowledge. I would recommend all first time home buyers to work with Tasha. "
- Amanda Pieters
" Tasha was excellent-always looking out for my best interest. She kept me informed and made selling my house easy to complete and understand. For sure will be using her again! "
- Ashley Richter
" Tasha was fantastic and made the entire process extremely easy. She went above and beyond to ensure that the home purchase went seamlessly. "
- Dylan Hughes
" Tasha was very professional and very easy to work with. I received a phone call from her after she was referred to me less than 24 hours later. Not only did she make my first time home buying experience stress free but it was also enjoyable. Tasha will have myself as a client for life! "
- Steven Maki
" Great service from Tasha. She continually kept us updated throughout the process and was very knowledgeable about all of the homes and areas we looked at. I can be very high maintenance in terms of my asks about houses, but Tasha not only answered every question, but continued to offer up her time to answer more! Great experience! "
- Eric Engstrom
" We worked with Tasha Barrett, she was very knowledgeable and honest throughout the entire process. We could not have asked for a more honest and fun realtor! She stayed in contact and did everything she could to help us find the perfect home. "
- Justin Holbrook
" Tasha did a great job selling our home. She kept us informed at all times. I would highly recommend her to anyone buying a new home. "
- Donald Zerr
" Tasha was so great at explaining the selling process and always took the time to answer our questions. She was quick and efficient and made the experience as breeze! We will be sure to recommend her to our friends and family! "
- Megan Cowden
" Tasha made home buying simple. She was very prompt at answering my questions. "
- Mitchell Likness
" Tasha was excellent! Very polite and wasn't pushy about making decisions. She knew what we were looking for and found the perfect home for us! I couldn't have asked for a better realtor. "
- Allyson Lindsay
Previous
Next